When Charles Lewis Tiffany introduced a new method of setting a diamond in the 19th century, he surely had no idea just how iconic it would become. His simple idea of raising a diamond to maximize the light that travels through it, and so embolden its sparkle, went on to become the classic setting for Tiffany engagement rings.
The trademarked Tiffany setting is a phrase much-borrowed by other jewelers, but it originated, unsurprisingly, at Tiffany & Co. in 1886. The setting was designed to elevate a round diamond above the band of the ring, holding it in place with six evenly spaced claws.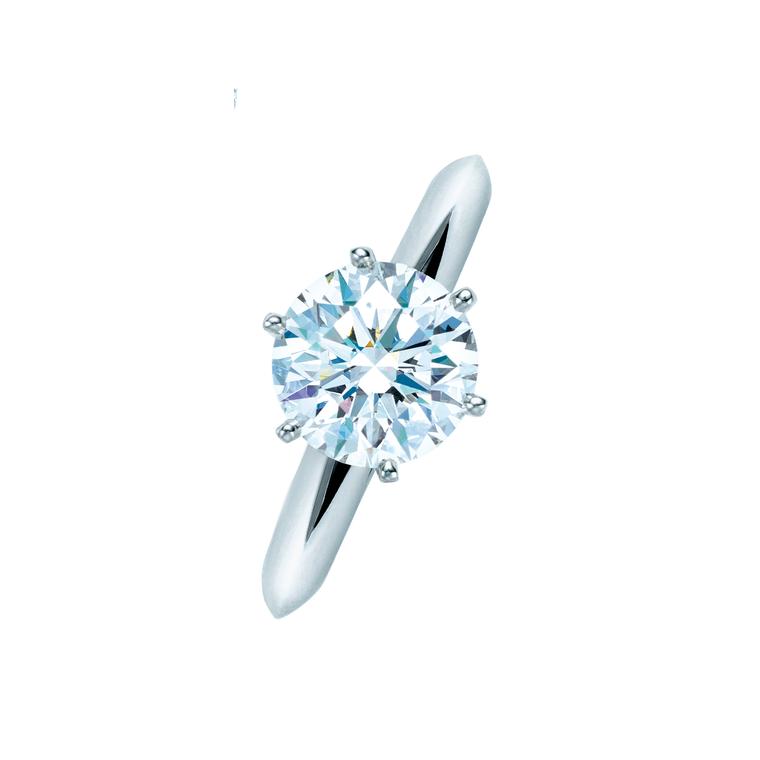 The elevation allowed it to sparkle to its fullest potential, and this Tiffany jewelry design caused a revolution in the market, setting the standard for how an engagement ring should look – one that holds fast to this day.
"The design of the Tiffany setting is genius," says Alex Gomez, who has worked as a diamond setter at the Maison for the past 12 years. "Unlike other settings where there's more metal surrounding it, you get to see more of the stone. When you put these rings together in the workshop and then see them displayed in the flagship store, it's just a wonderful feeling."
2016 heralds the 130th anniversary of the creation of the Tiffany setting, and the American jewellery brand is not planning on letting it go unmarked. Rather than creating new designs incorporating the six-claw elevated setting, a tactic that anniversaries so often invite, no changes will be made to the classic silhouette for the milestone year. What you will see when you look at Tiffany engagement rings with this setting is what purchasers of those famous little blue boxes have always seen: a simple, tapered band designed for comfort, leading to a basket-style setting of six prongs. Diamond sizes start at a modest 0.18ct, travelling up to more generous carat sizes that can lead to Tiffany rings costing in the six-figure region.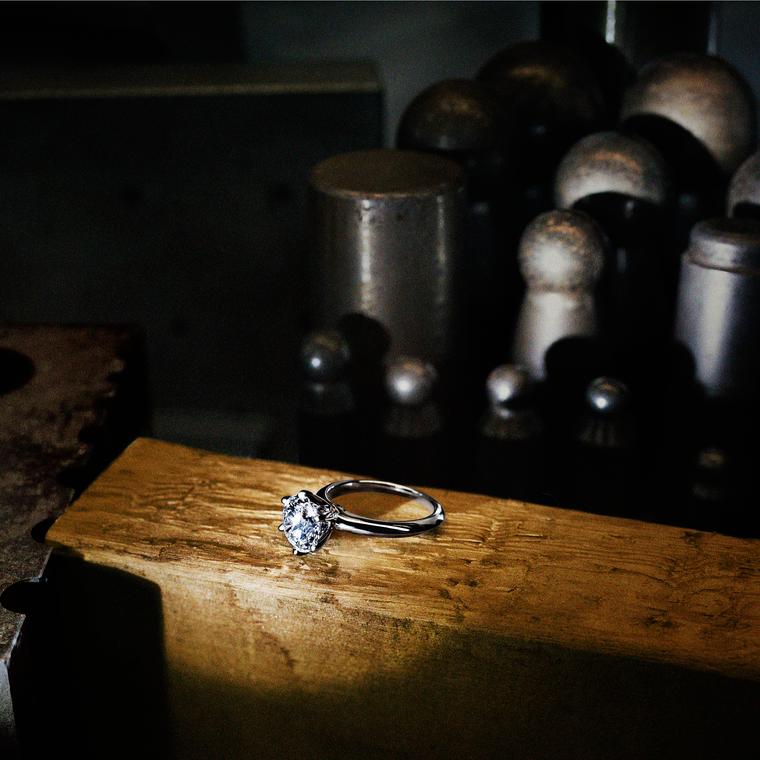 However, one exciting innovation that will be introduced this year is a new color. Until now, Tiffany rings with this setting have been available in platinum, white gold and yellow gold, but in the second half of this year – there is no exact launch date as yet – the jeweler will introduce the blush hues of rose gold for the first time.
Also new for the anniversary year will be a silver ring box, which will be gifted by the jeweler with the sale of all Tiffany engagement rings in this setting. You can also expect to see a new ad campaign entitled I Will – following on from last year's Will You? campaign – which will celebrate the legacy of the design and the promise of the jeweler to always deliver expert craftsmanship and the best-quality diamonds.
For those who have their heart set on a luxuriously simple, classic solitaire engagement ring, the Tiffany setting is a true design icon that ticks all the right boxes.